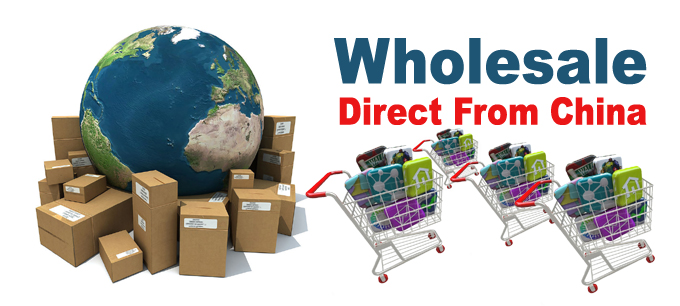 We welcome all the diverse kind of customers here,our customer include "frequent wholesale importers"," famous ecommerce websites"," eBay Top Sellers"," retail shops and startup home import businesses",etc.

So , whatever you are the wholesaler,retailer,dropshipper,end-user or the others,we are so pleasure to provide you the first class service here.
Get Wholesale Consumer Electronics, Direct From China
Located in Shenzhen, China right next to Hong Kong,TT Cart Shop is one of the earliest ever company to offer electronics dropshipping direct from the Mainland China market,we manufacture or source exclusively from Chinese factories which produce Consumer Electronics, Gadgets, and PC Accessories, Everything you see on ttcart.com is made in China, and now you can buy these products at wholesale prices

This is your best opportunity to directly and safely access the Chinese electronics market, without the need to travel to China to find suppliers one by one.
Quality First
All of the products are brand new,top quality electronics,absolutely no closeouts,used electronics,or counterfeits. We offer you a wide-selection of consumer electronic products ,all carefully selected with quality in mind, and quality controlled in our warehouse.
Competitive Prices
We offer you competitive wholesale discount prices on all the products,attractive bulk pricing is available on enquiry,better single piece discounts based on order history.
Fast Delivery Worldwide
You can choose any shipping way such as UPS,DHL,FedEx,TNT,EMS, or postal mail, even air or sea forwarder
Shipping paperwork and customs clearance are taken care of by the courier companies, you don't need to be an expert to start importing from China
Shipping direct from China to major destinations (Europe, US, Australia, etc.) typically takes only 3-to-5 days
If you're "eBay-type selling ",and need dropship direct from us,there will no be any mentions of "TT Cart Shop " on the shipping invoice ,the goods,or anywhere in the parcel

You can visit here for more shipping information.......
Warranty
All the products we sell come with a 12 month warranty,we provide full after-sales service to our whole sale customers and dropshippers. Warranty benefits apply equally to wholesaler orders and dropshipper single item orders.